DREAMS 2021
Dreams will take place on April 9, 2021.  A hybrid model is being offered this year with both in person and online options available.  Stay tuned for more information!

Meet & Greets
NDSCS Alumni Foundation 2020 Meet-n-Greets
We are proceeding with several events, following CDC guidelines. Hope to see you soon!
More Information on Meet-n-Greets
Reunions
50 Year NDSCS Wildcat Singers Reunion Celebration - 1970-2020 Postponed Until 2021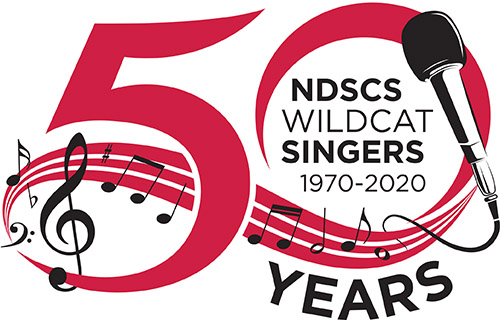 We hope you all can join us in 2021 for the NDSSS/NDSCS Wildcat Singers Reunion. We look forward to celebrating with you next year and it is our hope that we can share all the events that were planned as part of this event.  Current COVID-19 Protocol does not allow for group choral events. If you have any questions, please contact Bryan Poyzer at bryan.poyzer@ndscs.edu.