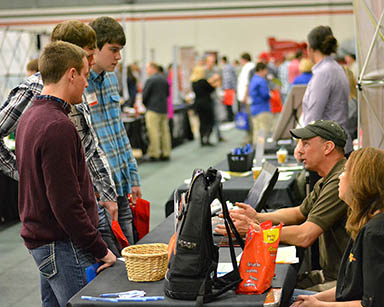 Business and Industry
Employment and Internship Opportunities:
View all part-time, full-time and cooperative education/internship opportunities.
Click here for the employer login page.
Student Sponsorships
Sponsorships are designed to assist students with the affordability of their college education and assist businesses with recruiting and retaining qualified employees for industries that are experiencing a workforce shortage. It is a win-win for the student and business sponsor.
Lifelong Learning Opportunities
The NDSCS Division for Workforce Affairs is focused on providing comprehensive solutions to meet the workforce needs of both North Dakota and the Red River Valley.
Solutions include job training, apprenticeship programs and basic skills development that enhance personal development, technical upgrading and professional growth.