Welcome to the NDSCS Alumni Homecoming Page! We look forward to a fun-filled celebration and hope you can join us. The schedule is below, please register online or contact our office if you are planning to attend either the Alumni Honoree banquet Friday, or the Athletic Hall of Fame banquet on Saturday.

We are offering Campus tours on Friday, September 24. If you are interested in a tour, please contact our office at 701.671.2247 to arrange a time.

Once a Wildcat, Always a Wildcat!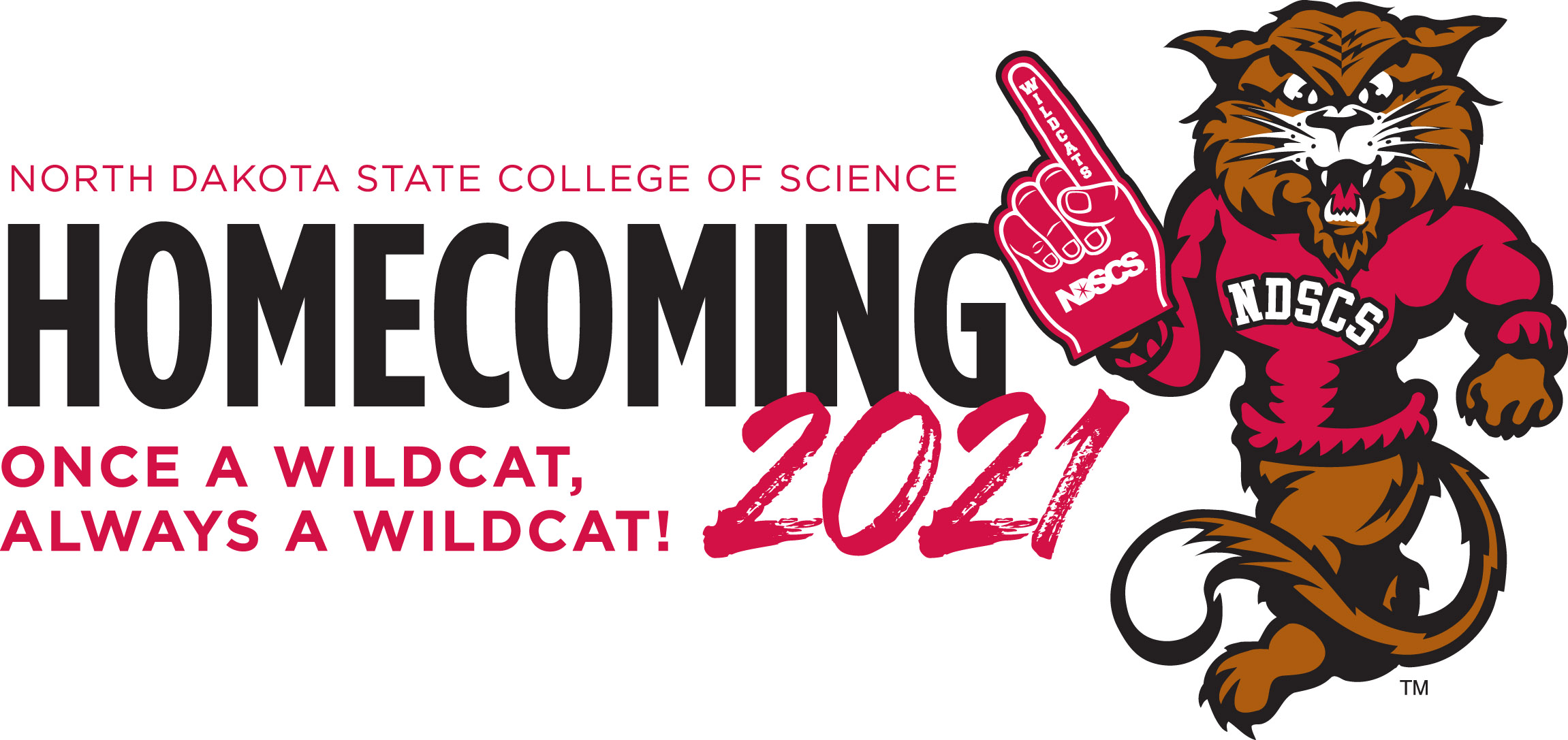 Congratulations to the 2021 NDSCS Alumni Homecoming Honorees
Vanessa Kummer, Alumnus of the Year
Keller Family, FamilyTradition Award
Kara Gruenberg, Wildcat of the Year
Smith Motors, Friend of the College
Ardeith Richter, Parade Grand Marshal
Tana Erbes & Leslie Shirek, Commitment to Excellence
Homecoming Tee Shirts are now available to order for 2021! Click the button below. Deadline to order is August 25.