NDSCS 2021 Athletic Hall of Fame Inductees
The NDSCS Athletic Department would like to congratulate the 2021 Letterwinners Hall of Fame Inductees.
Jaclyn (Sanden) Shultis
Mark Kruse 
Marlyn Fredericksen
Kara Gruenberg, 2021 Wildcat of the Year 
1982 Women's Track Team 
Jaclyn (Sanden) Shultis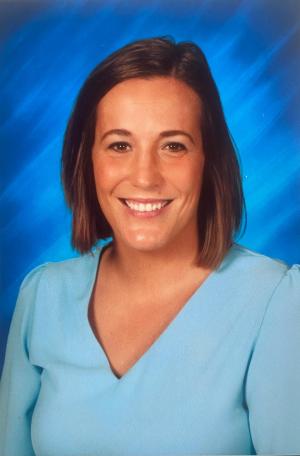 Hall of Fame award winner Jaclyn  (Sanden) Shultis, a Wyndmere native, is a 2006 Liberal Arts graduate. During her time as a Wildcat, she was an outstanding outside and right-side hitter on the 2004 and 2005 Volleyball team. Jackie was also a guard on the Wildcat Basketball team from 2004 to 2006. 
Jackie helped lead the 2005-2006 Volleyball team to a Conference Championship, with a 23-10 record, resulting in her being named the Mon-Dak Conference MVP and was a two-time All-Academic Team Athlete. The 2005-2006 Wildcat basketball team had a 21-10 record, and Jackie was a NJCAA All American Honorable Mention and a second team All-Conference Player.
Jackie was not only successful on the court. After graduating from NDSCS, she continued her education at North Dakota State University earning her undergraduate degree in Physical Education and her master's degree in Counselor Education (K-12). Currently, Jackie serves as the Dean of Students at Horace Mann Roosevelt Elementary School in Fargo, N.D., and is working toward her North Dakota Principal's Credential.
Jackie and her husband Dan, a 1998 graduate and fellow Hall of Famer, have four children: Carson, Michael, Nicholas, and Emma. When Jackie isn't working, she enjoys going to the lake with 
her family, skiing, playing piano, and attending her children's activities.
Mark Kruse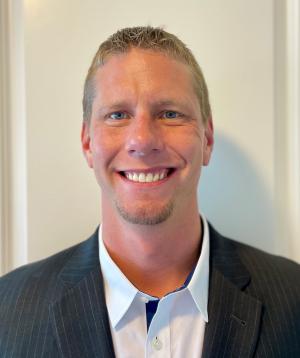 Mark Kruse, a member of the 2003-2005 Wildcat Men's Basketball Team, is a 2021 Hall of Fame honoree. A St. Joseph, Minn. native, he attended St. Cloud Apollo High School. 
During his two years as a Wildcat, his team's overall record was 56-12. In the 2003-2004 season, they were Mon-Dak Conference Champions and the NJCAA District Runner-Up. In 2004-2005, they were NJCAA Regional Champions with a berth into the NJCAA National Tournament, where they finished seventh. Individually, Mark was Team Captain, First Team All-Conference, First Team All-Region, and National Tournament All-Tournament Team in 2005. He led the 2004-2005 team in scoring and was the overall leading scorer at the NJCAA Men's Basketball Tournament, averaging 18.8 points per game. He was also a two-time Mon-Dak Conference All-Academic selection.
In 2005, after earning his associate degree in Business Administration, Mark continued his basketball career at Illinois State where he lettered. He later transferred to the University of North Dakota, continuing his basketball career and earned his bachelor's degree in Business.
After graduation from UND, Mark started his career with the Rydell Group, and currently works as the General Sales Manager at Tooele Motor Company. Mark resides in Stansbury Park, Utah, with his wife, Kayla, their daughter, Lyla, and puppy, Skolie. In his free time, he still plays basketball in competitive leagues, enjoys time with his lifelong NDSCS friends, and cheers on the Minnesota Vikings. Mark and Kayla hope to carry on the legacy of basketball with their daughter, Lyla.
Marlyn Fredericksen
Marlyn Fredericksen is a 2021 NDSCS Hall of Fame inductee because of the great impact he had on NDSCS athletics. Marlyn grew up and attended high school in Bonsteel, S.D. As a multisport athlete he led his high school basketball team to many regional titles. During his senior year, Marlyn was named a "Mr. Basketball" finalist in South Dakota. Following high school, he played football and basketball at Southern State Teachers College. During that time, he was a part of the 1959 football team that won the SDIC title and the 1962 SDIC basketball team that advanced to play in the National Tournament. After graduating in 1962 with an education degree, Marlyn taught and coached in Chamberlain, S.D., until moving to Wahpeton. 
In 1968, Marlyn began teaching math classes at NDSSS while coaching football as an assistant under Al Grage. From 1968 to 1972 the NDSSS football teams successfully finished at the top of the NDCAC every year. During that time, the NDCAC was comprised of six schools, five of which were four-year schools, with NDSSS being the only two-year college. 
In 1970, Marlyn also started coaching Basketball under Head Coach Don Engen. They were also extremely successful in the NDCAC. Marlyn continued coaching both football and basketball until 1976, when he was promoted as the Director of Placement of NDSCS, a position he retired from in 2002.
Marlyn and his wife Joan still make their home outside of Wahpeton. They have raised horses for more than 30 years. During retirement they both enjoy attending auction sales and collecting unique hammers. Additionally, they are still avid Wildcat fans - attending as many NDSCS Football and Basketball games as possible. Marlyn and Joan have two children, Nancy and Chad, who are both graduates of NDSCS.
Kara Gruenberg- Wildcat of the Year
Kara Gruenberg is the 2021 recipient of the Wildcat of the Year award. As a long-
time member of the Catbacker Club, Kara can often be found cheering on student-athletes and enjoying NDSCS Performing Arts events. Kara shared, "I enjoy supporting the students both in the classroom and on the field, court, or stage. It is especially important for me to be there for those students that are here from a distance. I want them to feel supported by me since their family is far away."
Kara was raised on a farm near Wolverton, Minn.; attended and graduated from Breckenridge High School. She continued her education at Moorhead State University and earned a bachelor's degree in Mathematics Education. Kara reflects that she remembers wanting to be a teacher since 5th Grade, a career path that was influenced by her mother who was a teacher. 
Following graduation Kara was drawn back home and started her professional teaching career at Breckenridge High School. In October of 1992, she accepted a math tutoring position at NDSCS and quickly fell in love with the Wildcat community and the Wildcat way. Later that year, Kara accepted a full-time teaching role at NDSCS. She credits her success inside the classroom to the many mentors that showed her how to be an effective instructor – but also the importance of creating connections with the students. Kara shared, "everyone works here for the right reason, it's the personal connections at NDSCS that make a difference and that's what I love about working here."
Kara is a role-model to her students through continuing her learning while also teaching; she has earned two additional degrees from NDSCS. A Technical Studies degree in 2005, and Automatic Manufacturing in 2008. She currently splits her time teaching Technical Algebra and Trigonometry in the Electrical department and teaching Algebra Prep Courses for the Academic Services Center. Kara also just completed her first year serving as the Department Chair for the Academic Services Center.
1982 Women's Track Team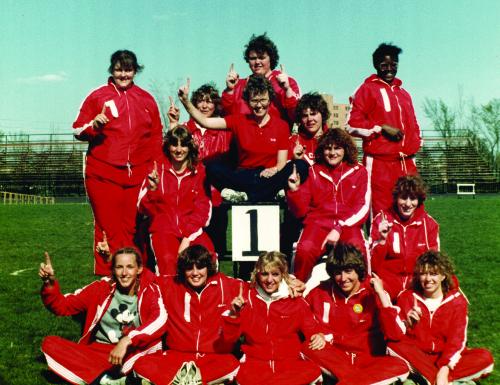 1st Row: Lisa Beck, Lynette Mauch, Karen Spandl, Gay Lynne Lantis, Lacey Henne. 2nd Row: Val Miller, Glorianne Whitmore, Sue Singelmann 3rd Row: Melissa Carpenter, Coach Dee Jensen, Kris Benzie, 4th Row: Kim Michelson, Brenda Pierce, Nadine Calloway
The Hall of Fame 1982 Women's track team embodied success and teamwork. This outstanding team was led by Coach Dee Jensen, and team captains Lisa Beck and Lynette Mauch. Team members included Karen Spandl, GayLynne Lantis, Lacy Henne, Val Miller, Glorianne Whitmore, Sue Singelmann, Melissa Carpenter, Kris Benzie, Kim Michelsen, Brenda Pierce, and Nadine Calloway. 
The women's track team dominated their competition, including wining the Sioux Outdoor meet, defeating NCAA Division II teams, NDSU, UND, MSUM, and BSU. Throughout their season, they competed against 15 four-year colleges and 11 junior colleges. Northern State University was the only team to outscore the Wildcats. They placed second in the N.D. All-College Women's Meet scoring 109 points, just seven-points behind the winner, NDSU. 
The highlight was bringing home the Region XIII Track and Field Championship. Winning the two-day event, the NDSSS Mile Relay Team, set a record-breaking time of 4:01:68. With this extraordinary time and victory, they brought home a one-point championship. The team also had several individual Region XIII Champions. Karen Spandl in the mile relay, Val Miller in the 100M, 200M, and mile relay, Lynette Mauch in the 800M and mile relay, Lisa Beck in the long jump, 400M, and mile relay, and Kris Benzie in the shot put. 
Advancing to the national championships in San Angelo, Texas, were Glorianne Whitmore (javelin), Melissa Carpenter (high ump), Kris Benzie (shot put, discus, javelin), and Lisa Beck (long jump, 200M, 400M, high jump). Melissa placed 5th in the high jump, with Lisa Beck winning the event, jumping 5'6". Lisa was the first NDSSS athlete to win both the National Indoor and Outdoor High Jump Championships. 
As the National Champion of both events, Lisa Beck was named All American First Team of High Jump Indoors and High Jump Outdoors. Melissa Carpenter was named Honorable Mention in the All-American High Jump Outdoors. Lisa and Melissa have both been inducted in the NDSCS Athletic Hall of Fame. 
off