NDSCS 2022 Athletic Hall of Fame Inductees
The NDSCS Athletic Department would like to congratulate the 2022 Letterwinners Hall of Fame Inductees.
David Jackson
Gordon Morrison 
Scott Morrison
Curt Gollnick, 2022 Wildcat of the Year
1999 Football Team 
David Jackson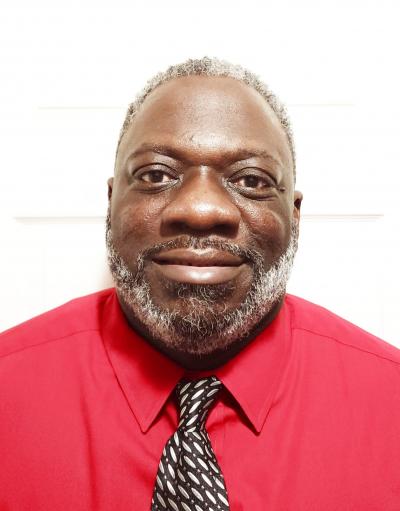 David (A.J.) Jackson attended Bosse High School in Evansville, Indiana where he excelled in football, participated in orchestra, track and basketball. During both his junior and senior years he was starting running back and rushed more than 1,100 yards. Not only was he All-City, All-Sectionals, All-Region running back, but he was also a Blue Chip All-American top 40 running back, All-City Kiwanis Award Winner and 2nd team All-State in Indiana. David attended NDSCS from 1992-95 where he met his wife, Jennifer — which he considers his biggest accomplishment to date. David was a running back for the Wildcats 1992 and 1993 football teams. In the 1992 season, David was the Offensive MVP and along with it came an All-Region Honorable Mention. The 1992 football team, which has been inducted into the NDSCS Hall of Fame, was the first Wildcat team to play in a bowl game, and as a result, won the RC Cola Bowl. David returned to NDSCS as coaching staff in 1994 and 2003.
David currently lives in Batesville, Mississippi and works as a Production Control Technician III. He also runs his own business as a personal trainer for basketball. His mother Janice J. Jackson, siblings, and his church have been his biggest supporters throughout his life. He has 3 children, Aliya, Hurley and Jazlynn. He enjoys taking trips with his family, coaching and playing basketball, fishing in his pond, and bowling.
Gordon Morrison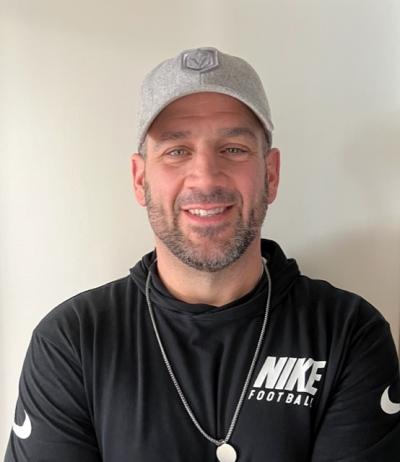 Gordy Morrison is a 1993 graduate of NDSCS. Prior to attending NDSCS he was a stand-out student athlete at Henry Sibley High School in Mendota Heights, Minnesota. He was recognized as All-Conference, All-Metro, and All-State teams for football in addition to All-Conference in baseball. As a defensive lineman for the Wildcats in 1992 and 1993, he started every game as a freshman and sophomore and was 2nd team All-Conference both years. The 1992 team also won the RC Cola Bowl game, the first Wildcat team to play in a Bowl game.
After earning his Associate degree in Business Management from NDSCS he continued his education at Mankato State University where he obtained his bachelor's degree in Special Education. Gordy owned and operated his own business for ten years; now he works at the State of Minnesota Department of Administration.
Gordy and his wife of 23 years Christine live in West Saint Paul, Minnesota and have two children, Madelyn a nurse, and James, who will be attending the University of St. Thomas this fall and playing football. He enjoys spending time with his family, going on fishing trips, and attending car shows.
Scott Morrison
Scott Morrison, originally from Wahpeton, North Dakota, came to NDSCS after a successful basketball career at Wahpeton High School. A forward for the NDSCS Wildcat Men's basketball team from 1988-90, his first year was the final year NDSCS basketball played in the four-year NDCAC conference where they had a 13-12 record. His second year they competed in the NJCAA and won the Region 13 Championship, 23-6. They hosted Western Nebraska in the first round of the NJCAA National Tournament. Despite Scott's 26-point effort, the Wildcats fell short losing in overtime. As a result, that team was inducted into the NDSCS Hall of Fame in 2013. Scott was a 1989-90 team captain, All-Region 13 player and an NJCAA Academic All-American. Following NDSCS, he continued his basketball career at Division 1 Valparaiso University where he continued to lead his team as captain both years.
Scott earned his Associate degree in Liberal Arts from NDSCS, Bachelor of Arts degree in Economics from Valparaiso University and finally his MBA in International Finance from the American Graduate School of International Management. He has enjoyed a 25-year career in leveraged finance and is currently a Managing Director and Portfolio Manager at Golub Capital.
Scott resides in Glenview, Illinois, where he is actively involved with youth sports in his community, and enjoys downhill skiing, mountain biking and traveling. Even though he lives in Chicago, Scott is a die-hard Minnesota Vikings fan and season ticket holder. He and his wife Karen have four children, Caitlin (24), Sean (23), Ryan (21) and Brea (13).
Curt Gollnick- Wildcat of the Year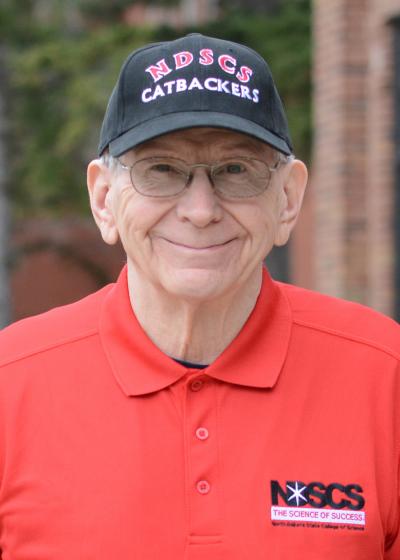 If you've attended a Wildcat basketball game in the last 20+ years, it is likely you've heard the voice of Curt Gollnick, NDSCS Wildcat of the Year Award Winner. Gollnick is a 1965 graduate of Wheaton High School in Minnesota. Following graduation, he served in the US Navy from 1966 to 1969 and discovered his 'radio voice' while playing the clarinet and the saxophone in the Navy Band.
Gollnick attended Brown Institute School of Broadcasting in 1971 and landed his first radio job at KWAD in Wadena, Minnesota. He then worked at KBMW in Wahpeton as the afternoon host from 2-7 p.m. for several years before Don Engen and John Richman (head NDSCS Football Coach at the time) asked him to look at their new PA system at the College. It was then he started announcing football games for the Wildcats, the fall of 1996. In 2004 he became the voice of the Wildcats for basketball games.
Gollnick took several other part-time jobs over the years, but the one he always came back to was announcing for NDSCS. He will only announce for NDSCS and Region 1 North Dakota games. He enjoys sharing his 'radio voice' gift with others and shared, "I have enjoyed being around the coaches and athletes."
As a loyal Wildcat fan, we honor and appreciate the hundreds, if not thousands of hours he has dedicated to calling Wildcat athletics. Today, he lives in Breckenridge, Minnesota, where his brother, sister and niece also call home.
1999 Football Team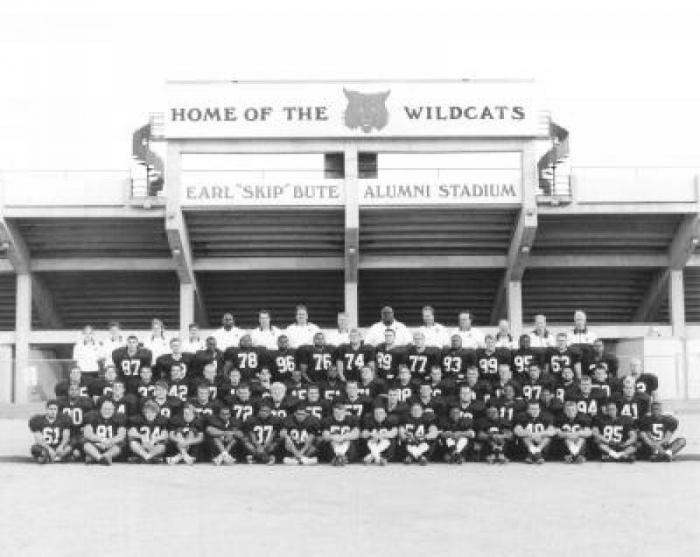 In 1999, the NDSCS Football team made history as the first and only team to have a 10-0 record in the school's 90-year gridiron history with a 24-21 win in the Pepsi-Cola Bowl.
The team had three ambitious goals: win the Region XI Title, receive an invite to play in a bowl game, and finish their season within the top ten in the nation. These goals were achieved through the team facing 10 opponents with six of them on the road and defeating four of them twice. The Wildcats were nationally ranked all season and finished the season as the only undefeated NJCAA football team.
The Wildcats began their 1999 season ranked 19th in the nation and didn't waste any time letting their competition know that ranking was too low. Sophomore Richard Lewis illustrated their talent by taking the season-opening kick-off 85 yards for a touchdown against Ellsworth Community College to lead the Wildcats to a 24-3 victory. NDSCS followed the victory against Ellsworth with a weather-delayed 20-14 win over Iowa Central. It was following the Iowa Central game that the Wildcats received their toughest test of the season; Kemper Military Academy's four-wide receiver set and wide-open passing game gave the Wildcats everything they could handle. In the waning moments of the game, the Wildcat's Adam Steen kicked a 27-yard field goal to secure a 37-35 victory.
NDSCS cruised through their next three games beating North Iowa Area Community College 40-25, Waldorf College 17-9, and a more challenging second-time match-up, Waldorf 24-20.
Next up for the Wildcats was again Iowa Central and a chance to earn a spot in the Pepsi-Cola Bowl. NDSCS defeated the Tritons by a convincing 35-23 score. With this win, their Pepsi-Cola Bowl spot was secured, and the Wildcats set their sites on the Region XI crown.
NDSCS had to travel to North Iowa Area Community College, the site of many heartbreaking losses. The Wildcats defense once again rose to the occasion shutting out North Iowa in a 19-0 Wildcat victory.
In the final regular-season game, NDSCS crushed Waldorf College 25-7 to wrap up a perfect regular season. The Wildcats then went on to make history, winning the 1999 Pepsi-Cola Bowl by defeating Rochester Community and Technical College 24-21 in a hard-fought battle.
The 1999 team had a number of award winners: Travis Lueck – NDSCS Outstanding Offensive Back, Region XI All-Conference, Region XI Top Wide Receiver, Region XI Most Valuable Player, Pepsi-Cola Bowl Offensive Player of the Game 1st Team All-American; Tyler Stoeser – NDSCS Most Valuable Player, Region XI All-Conference, Region XI Top Quarterback; Richard Lewis (Team Captain) – Region XI All-Conference, Region XI Top Running Back, 1st Team All-American; Shaun Curtis (Team Captain) – NDSCS Outstanding Offensive Lineman, Region XI All-Conference, Region XI Top Offensive Lineman; Abrian Stovall (Team Captain) – NDSCS Outstanding Linebacker, Region XI All-Conference; Ryan Rutten – NDSCS Outstanding Defensive Back, Region XI All-Conference, Region XI Top Defensive Back, Pepsi-Cola Bowl Defensive Player of the Game; Jason Flack – Region XI All-Conference; Region XI Honorable Mention All-Conference – Travis Marier (Team Captain), Matt Ruckheim, Adreian Mitchell, Michael Harris, Kris Jongejejeugd, Joel Brunn, Brandon Ralph, Ty Bowen, and Matt Herring.
The Daily News Sports Editor in 1999 was Mike Montgomery. Mike's articles contributed to this season summary.
off