We hope you can join us for one or more of our NDSCS Alumni Social events. Four events are planned for this summer, check the line- up of the 2019 locations.

 VIew 2018 Photos from Bismarck,  Minot, the Otter Tail Lakes and Black Hills Area and Fargo Social Events.
​
​
Ottertail Lakes Area Brunch Event
Otter Tail Lakes Area Meet-n-Greet
Saturday, July 13, 2019 | 9-11 a.m.
Join us for the 17th Annaul Otter Tail Lakes Area NDSCS gathering. It will be a great morning as we discuss and share how NDSCS is making  a difference!
Location:
The Otter Restaurant & Lodge
306 Hwy 78 N​
Ottertail, MN​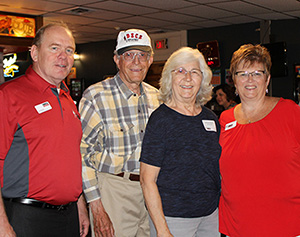 Fargo / Moorhead Event
NDSCS Fargo / Moorhead Social
August 8, 2019 | 5:30 - 8 p.m.
We invite all our Alumni & Friends from the Fargo-Moorhead community and surrounding areas to join us for a fun social evening at the Hjemkomst Center.
 
Location:
Hjemkomst Center
M202 1st Ave North
Moorhead, MN
Cost: $18 per person               Register Today!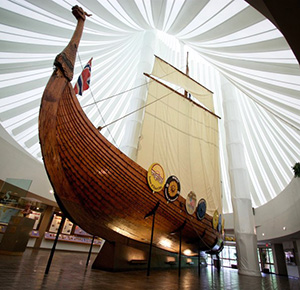 Killdeer / Dickinson Area Event
NDSCS Killdeer / Dickinson Area Social
Thursday, June, 2019 | 5:30 - 8:00 p.m.
NDSCS alumni and friends enjoyed an outing at the Dunn County High Plains Community Center for food and visiting in Killdeer, N.D.  Kim Nelson, NDSCS Alumni Executive Director and Harvey Link, NDSCS VP of Academic Affairs shared information on student sponsorships, workforce recruitment and opportunities for todays students.  Thanks to all who were able to join us!
Location:
High Plains Community Center
194 Central Ave S
Killdeer, ND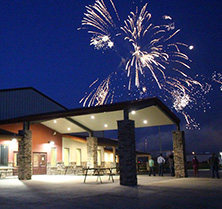 Minneapolis / St Paul Event
NDSCS Minneapolis/ St Paul  Area Social Event
Tuesday, May 14, 2019 | 6-9  p.m.
NDSCS Foundation and Mark Stutrud, Summit Brewery owner, hosted NDSCS Alumni and friends for a Food & Beverage Pairing Event.  NDSCS President, John Richman, Kim Nelson from the Alumni Foundation and Jim Johnson from Enrollment Services shared comments and visited with the 36 guests in attendance.  It was so good to see a diverse group and visit about the past sports memories, opportunities for students today and the work force trends.
Thanks to all tha came out to join us!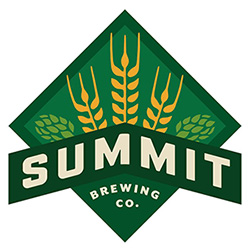 Location:  Summit Brewing Co.​
910 Montreal Circle, St. Paul, MN