NDSCS 2023 Athletic Hall of Fame Inductees
The NDSCS Athletic Department would like to congratulate the 2023 Letterwinners Hall of Fame Inductees.
Lindsey Wasland
Jason Flack 
David Erbes
1973 NDSSS Track Team
2002-2003 NDSCS Women's Basketball Team
Lindsey Wasland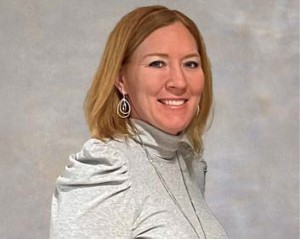 Lindsey Wasland is a 2005 graduate of NDSCS. Lindsey ventured up Interstate 29 from Watertown, South Dakota, to play basketball for the Lady Wildcats as a forward on the 2003-05 basketball team. During the 2003-04 season, the team was the Pre-Season Mon-Dak Conference Tournament Champions, and during her two years, the team had consecutive 20-plus wins. Lindsey was Mon-Dak Conference MVP, Mon-Dak All-Academic Team, and NDSCS's "Most Outstanding Rebounder" and even led the conference in rebounds per game. In the 2004-05 season, she was Third Team All American, All-Region Team, All Mon-Dak Conference Team, All-Academic Team, and NDSCS's "Outstanding Offensive and Defensive Rebounder," leading the team in scoring. She is currently number two on the list for all-time rebounds for the Lady Wildcats and number four for all-time scoring.
After her time with the Lady Wildcats, Lindsey attended SDSU in Brookings, South Dakota, to play for the Jackrabbits. Early in her first year at SDSU, a career-ending basketball injury limited her participation. Lindsey went on to finish school at NDSU and helped Coach Stein at NDSCS lead the Wildcat women to another Region 13 Championship in 2007.
Lindsey loves to say, "What is life without adventure!?" She currently splits her time between South Dakota, Minnesota, and Florida. She loves anything outdoors, is still very active in fitness, and loves time on the water, whether it's the ocean or the lake.
Jason Flack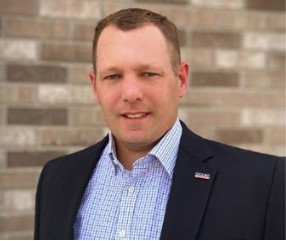 Jason Flack is a 2000 graduate from NDSCS.Originally from Wahpeton, Jason Flack came to NDSCS after a successful football career at Wahpeton High School. He is a 2000 Liberal Arts graduate and was on the Dean's List while maintaining a 3.2 GPA.
Jason played Outside Linebacker for the 1998 and 1999 Wildcat Football teams. That 1999 team finished the season with a record of 10-0, winning the Pepsi Cola Bowl over Rochester Community College, 24-21 in a hard-fought battle. The 1999 Wildcats football team was the only undefeated Junior College team in the country and ranked 2nd nationally. Jason was a 2-year letterwinner for the Wildcats and was First Team All-Region in 1999.
Jason continued his education at Minnesota State University-Moorhead, receiving a Bachelor of Science degree in Construction Management. He continues to live in Wahpeton and works for Comstock Construction, where his current role is Director of Preconstruction.
Jason enjoys hunting, fishing, running, and watching his sons play sports. He and his wife, Danielle (a former Wildcat Volleyball player), have two sons, Rylan and Kyler.
David Erbes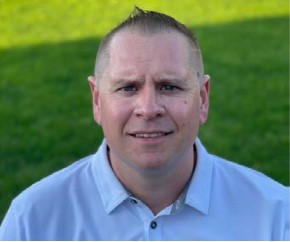 David Erbes is a 2003 graduate from NDSCS. David came to NDSCS from Richland High School, where he excelled in athletics. He was a member of the 2001-03 Men's Wildcat basketball team playing power forward/center. The 2001-02 men's team had a season record of 31 wins and only two losses. David was Region XIII and Mon-Dak Conference 1st Team. The 2002-03 Men's team finished the season with 26 wins and seven losses. David was again Region XIII and Mon-Dak Conference 1st Team, Mon-Dak Conference MVP, and NJCAA Division 1 All-American 3rd Team.
David graduated in 2003 with an Associate of Science degree before transferring to NDSU to pursue a Bachelor of Science in Agricultural Economics and play basketball for the NDSU Bison.
He currently lives in Mapleton, North Dakota, and is employed by Gateway Building Systems in West Fargo, where he is the Sales/Project Manager.
David enjoys watching his children's activities, gardening, watching sports, and traveling. David and his wife, Amber (also a graduate of NDSCS), have three children: Brooks, Briggs, and Blair.
1973 NDSSS Track Team
2023 marks 50 years since the NDSSS track team brought home the first Region 13 Track and Field Championship for NDSSS. These 1973 Team athletes were devoted to workouts, were competitive, and shared a lot of success. Coaches Wes Andrud and Lynn Schmidt are proud to nominate them to the Hall of Fame.
NDSSS (now NDSCS) experienced a very successful track season in 1973. It was the first time NDSSS had ever won the NDJCAC title and a place in the NJCAC meet. They also finished fourth in the NDCAC.
Team members were: Gary Bertek, Mike Francis, Scott Hanson, Joe Hausauer, Lee Jorgenson, Bruce Loney, Tom Manikowske, Greg Marking, Brad Naggatz, Rick Olson, Kevin Peterson, Dennis Ramlo, David Reese, John Richman, Paul Schmidt, Tom Sheets, Dan Shown, Merle Shown, Gordon Stine, Tom Sturdevant, Brian Uhlich, Mike Williams, and Gus Mohs.
Kevin Peterson, Scott Hanson, Mike Francis, and Tom Sturdevant qualified in individual events and competed in the NJCAA track meet in Houston, Texas, where Peterson placed 5th in the nation in the 880-Yard Run with his record time of 1:53.8. Francis led the 1973 team scoring with 113 points, followed by NDCAC 100 yard-dash champion, Brian Uhlich, who scored 99 points. Eleven NDSSS outdoor records were established that year.
The team consisted of primarily local athletes competing because they loved to compete. The team represented NDSSS in 15 track meets.
A vivid memory was how they were bussed north of Wahpeton and dropped off to run to return to NDSSS. At Butte Gym or Frank Vertin Stadium, the team ran stairs. These training methods progressed to individual event training, with a focused goal of each athlete to perform at their personal best and win the Region 13 Track and Field Championship. This was the vision for the entire team, including shot put and discus competitor (and long-time NDSCS President!) John Richman.
Upon graduation, the team went their separate ways, each likely with fond memories of the 1973 NDSSS Region 13 Track Championship. With a great deal of reflective pride and joy, these track team athletes are recognized for the 2023 NDSCS/NDSSS Team Letter Winner Hall of Fame Honor.
Photo Caption: 1973 Wildcat Track Team
Front Row (L to R): Brian Uhlich, Tom Sturdevant and Tom Manikowuki. Second row, Merle Shown, Lee Jergenson, Mike Francis, Scott Hanson and Kevin Peterson. Third row, Tom Sheets, Gary Bertek and Mike Williams. Fourth row, Rick Olson, Gus Mohs and Dennis Ramlo. Fifth row, Bruce Loney and Gordon Stine. Back row Joe Hausauer, Paul Schmidt, Dave Reese and Greg Marking.
2002 - 2003 NDSCS Women's Basketball Team

The 2002-03 NDSCS women's basketball team had high expectations coming into the season, and they proved they were up to the task. The team set many team and individual records on their way to a Mon-Dak Conference Championship, a Region XIII Championship, and a District J Championship. Having earned the right to host the Region XIII tournament, the Wildcats would play one of their most exciting games of the season in the first round vs. Williston State College. Trailing much of the game (and by as many as 13 points in the first half), the Wildcats stormed back, and a late 3-pointer by sophomore, Rikiee Ellis, gave the Wildcats the 81-79 win. A 27-point blowout win vs. Lake Region in the Region Championship set the stage for a rematch with Iowa Western for the right to advance to the NJCAA championships. The Reivers had handed NDSCS their worst loss of the season just a month earlier and had ended the Wildcats' season in two of the three previous seasons.
Led by a record-setting 40-point performance from sophomore All-American Jaci Jensen, the Wildcats raced to a 101-84 win. They earned the program's second-ever trip to the National Championships in Salina, Kansas. With that impressive victory, Jensen and her fellow sophomores would finish their careers with a perfect 29-0 record at the Blikre Activities Center.
The 2002-03 season was filled with several impressive individual performances, but what really stands out was their performance as a team. They set a then-record for being the highest-scoring team in program history in "points per game" and "total points." Other team records included "most wins in a season," "most rebounds in a season," "most steals in a season," and "most made 3-pointers in a season." That record-setting performance of 295 3-pointers also helped the Wildcats raise over $3,700 for the Wahpeton Public Schools in the "Shots for Tots" program.
Individually, sophomore Jaci Jensen was named 2nd Team All-American, All-Region, All-Conference, and MVP of the Region XIII Tournament. Sophomore Jean Asuma was named All-Conference and earned a Region XIII All-Tournament Team spot. Sophomore Rikiee Ellis was named All-Region, and Head Coach Geoff Lanier was named the Conference, Region, and District Coach of the Year.
Photo Caption: 2002 - 2003 Women's Basketball Team
Front Row (L to R): Taylor Foley, Lindsay Hewitt, Jennifer Ramesbothom, Alicia Calkins, Jaci Jensen, Jennifer Strughn, Kristen Omberg, Serena Nalls, Emily Pasc
Second Row: Eric Homer, Tim O'Donnell, Rikiee Ellis, Jean Asuma, Bridget Glover, Shimeka Neal, Angie Hutchinson, Abby Petersek, Geoff Lanier, Bryan Bemaine
off